Management Team
As a Financial Representative for the Northwestern Mutual, John Byczek is committed to helping his clients whether they are concerned for their own financial needs or those of their family or business. John doesn't do it alone. Here you will find a listing of the people who help make it happen.
Together, we stand committed to providing the best customer service possible. If you have a problem or need assistance at any time, please let us know.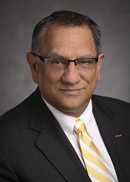 Managing Director
Office 813-426-1356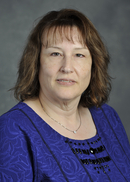 Laurie Renda
Operations Manager
laurie.renda@nm.com
Office 813-875-2005
Laurie began her career in the financial services and insurance industry in 1986 at Prudential.  In 2005, she joined Northwestern Mutual at the General Agency in Tampa, Florida where she spent 6 years working as a technology coordinator, a contracting and licensing coordinator, a training and development coordinator and a sales execution team member. In 2012, Laurie accepted a new challenge and spent 6 months working for a brokerage company as their Marketing Director, but quickly decided to come back home to her Northwestern Mutual family.
Laurie is now working as the Operations Manger for Client Services and Production with John Byczek and the Northwestern Mutual Financial Advisors of the North Tampa District Office.  She directs the contract, license and registration department, the technology department and oversees the sales execution team, for staffing and development.